Google on Tuesday released a new version of Chrome web-browsing software for Windows, Mac, and Linux with patches for two newly discovered security vulnerabilities for both of which it says exploits exist in the wild, allowing attackers to engage in active exploitation.
One of the two flaws concerns an insufficient validation of untrusted input in its V8 JavaScript rendering engine (CVE-2021-21220), which was demonstrated by Dataflow Security's Bruno Keith and Niklas Baumstark at the Pwn2Own 2021 hacking contest last week.

While Google moved to fix the flaw quickly, security researcher Rajvardhan Agarwal published a working exploit over the weekend by reverse-engineering the patch that the Chromium team pushed to the open-source component, a factor that may have played a crucial role in the release.
Also resolved by the company is a use-after-free vulnerability in its Blink browser engine (CVE-2021-21206). An anonymous researcher has been credited with reporting the flaw on April 7.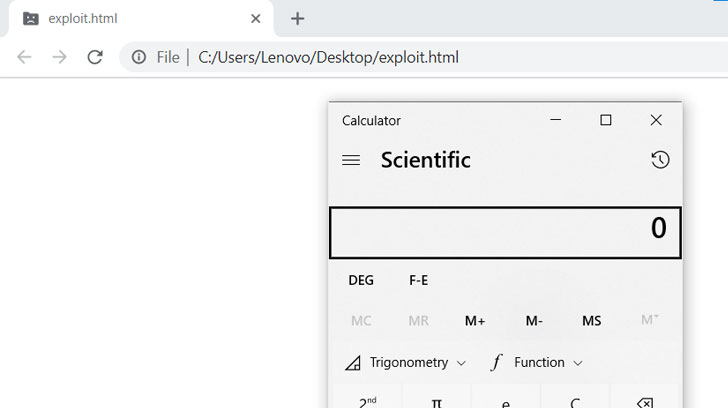 "Google is aware of reports that exploits for CVE-2021-21206 and CVE-2021-21220 exist in the wild," Chrome Technical Program Manager Prudhvikumar Bommana noted in a blog post.

It's worth noting that the existence of an exploit is not evidence of active exploitation. It's not clear if the flaws are under active attack by threat actors. Since the start of the year, Google has fixed three shortcomings in Chrome that have been under attack, including CVE-2021-21148, CVE-2021-21166, and CVE-2021-21193.
Chrome 89.0.4389.128 is expected to roll out in the coming days. Users can update to the latest version by heading to Settings > Help > About Google Chrome to mitigate the risk associated with the flaws.